THE RACE TO REDUCE CO2 EMISSIONS WITH CARBON MANAGEMENT TECHNOLOGIES
DECARBONISATION
The process of reducing carbon dioxide emissions by converting it into valuable products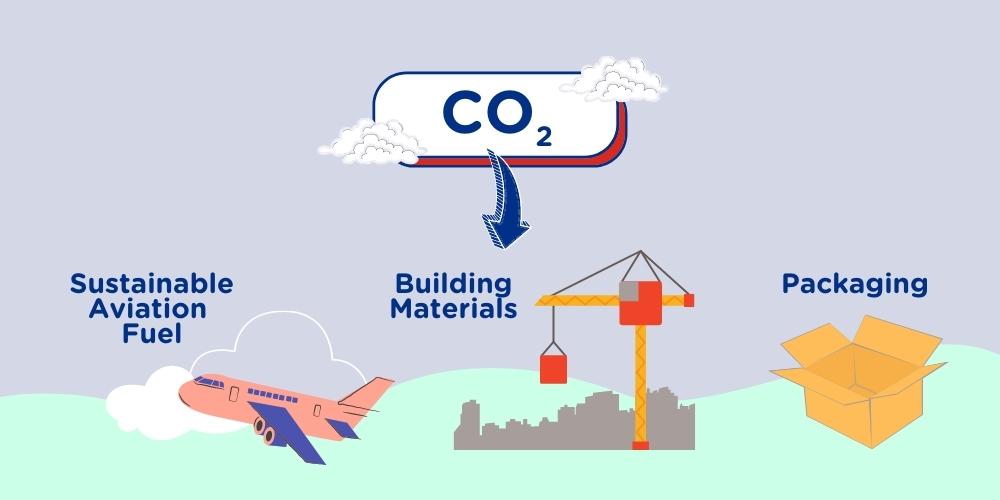 In a bid to combat climate change and reduce carbon dioxide (CO2) emissions, A*STAR is developing innovative technologies to contribute to Singapore's Nationally Determined Contribution (NDC), a climate action plan set out in the Paris Agreement. One way is by tapping carbon capture and utilisation technologies that convert CO2 into useful materials such as sustainable aviation fuel, building materials and packaging.
These technologies can also increase efficiency and reduce costs in industrial processes, while offering a renewable alternative to conventional fossil fuel. For instance, A*STAR is furthering research efforts in blue hydrogen, a type of hydrogen produced with fossil fuel combined with carbon capture, which can be used as a clean fuel to generate energy and electricity as well as greener feedstocks for our industrial processes.
To spur Singapore's decarbonisation efforts with public and private ecosystem partners, A*STAR will study the development of a Carbon Capture and Utilisation Translational Testbed (CCUTT) on Jurong Island with support from EDB and JTC. The aim is to turn Singapore into a leading sustainable energy and chemicals innovation hub.
Industry players, including SMEs and start-ups, will be able to tap on ISCE2's capabilities as well as plug-and-play modular test-beds to validate emerging CCU technologies, paving the way for faster and safer industry adoption.
THE FUTURE OF PLASTICS – SUSTAINABLE POLYMERS
GREEN MATERIALS
Environmentally friendly products which are biodegradable or can be easily recycled or upcycled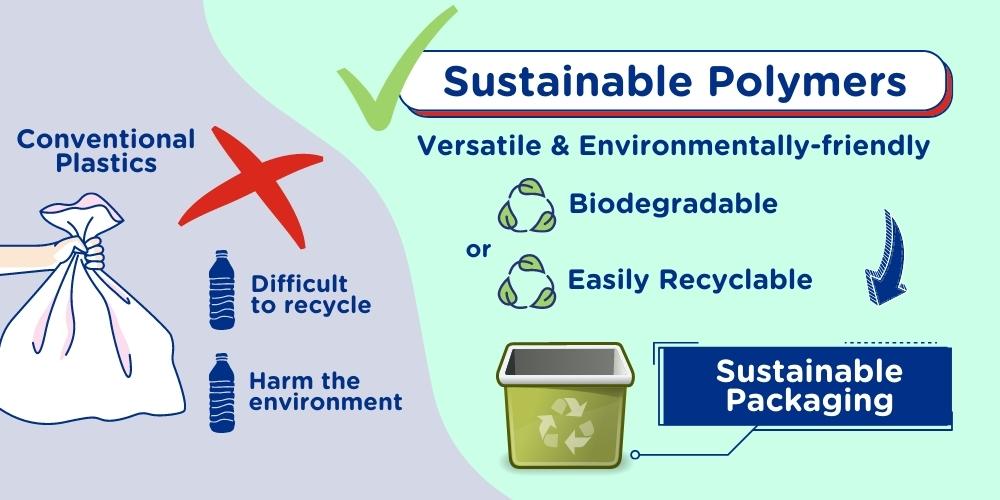 Versatile and environmentally-friendly, sustainable polymers are a type of plastic that meets consumers' needs such as durability and flexibility. A*STAR is creating new types of sustainable polymers and engineering new technologies to transform them into useful products like sustainable packaging materials.
TAKING A LEAF FROM NATURE WITH SYNTHETIC BIOLOGY
GREEN PROCESSES
The reduction of carbon footprints and reliance on fossil fuels, and improvement of energy efficiency with nature-derived products and sustainable bio-manufacturing methods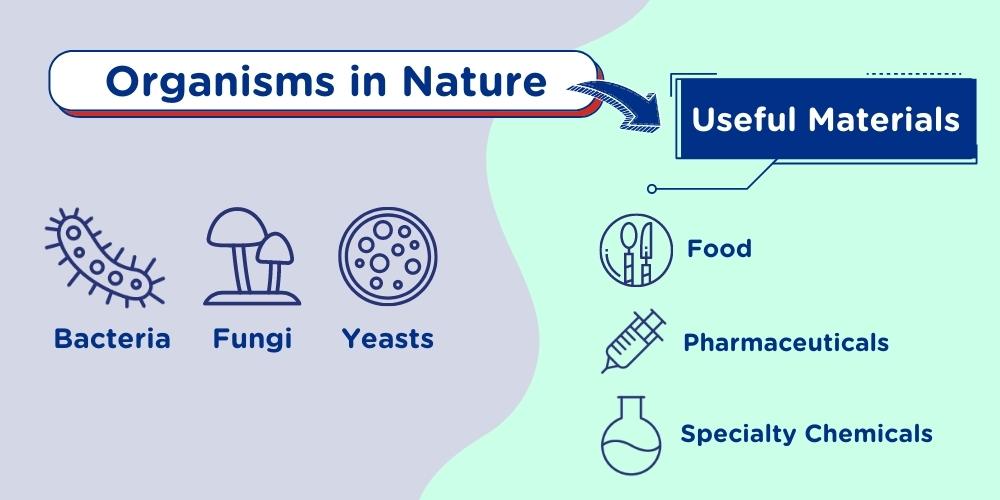 Harnessing the powers of Mother Nature through synthetic biology might just be the key to long-term sustainability. Organisms such as bacteria, fungi and yeasts can be engineered to convert waste into new useful products via enzymatic processes, which require less energy.
In 2021, A*STAR launched the Singapore Integrative Biosystems and Engineering Research (SIBER), a strategic research programme that explores emerging opportunities in synthetic biology. Key innovations at SIBER include establishing an end-to-end platform to manufacture high-value molecules for industrial applications, as well as new AI techniques to accelerate the creation of new proteins and synthetic molecules for use in the food, pharmaceutical and specialty chemical industries.